BCM Reach Day '21: Help Us Stay Cool!
Written by: Tyler J. Lacovara | April 20, 2021
The Problem: Melted Dreams
Let's take a walk down memory lane. It's 90 degrees out, mid-June, and you just got off your summer camp bus with a head full of excitement and anticipation. You see campers playing basketball, swimming in the pool, and boating in the pond – looks epic! You are hot a tired from you long trip, so you scurry over to the dining hall to grab an ice cream and cool off with your new friends. All is great, until . . .
Melted ice cream. Warm soda. Broken dreams.
Written somewhere in the 10 commandments of kitchen operations is that a good camp must "keep the cold stuff cold, and the hot stuff hot". It's a simple rule, easy enough when your machinery is working, but our 'Ole Faithful is on her last legs. Take a look.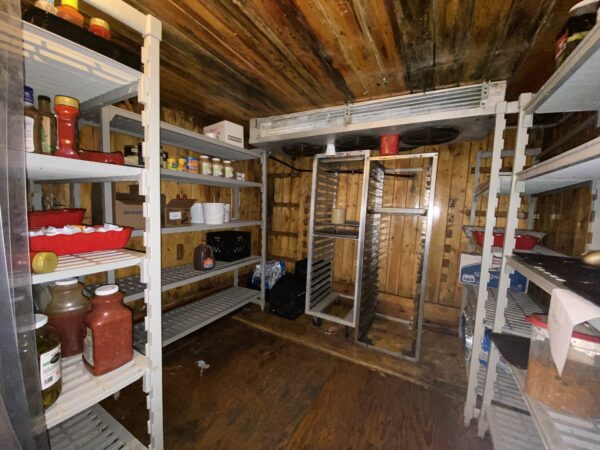 We have a nice vintage aesthetic going for us, but I am afraid it just won't cut it anymore. This is why Streamside is using Reach Day '21 to fundraise for a new walk-in refrigerator for our camp!
The Goal: $2,000
Now a walk-in fridge is not a flashy fundraising item and, if it does its job correctly, no one will even know it was replaced (except for you lucky readers). It is, however, critical to our operations and we are looking at a ~$10,000 replacement cost this year – a major ask in an era of COVID-related budget cuts.
To accomplish this, we have partnered with two local companies to provide a matching donation of $600 as of April 12 (new matching donors will be announced 3 days prior to Reach Day on April 30, 2021). This means for that every one of your donated dollars will be doubled, helping us blast through our goal and sustain kitchen operations long-term.
Reach Day itself is a one-day fundraising event where our parent organization, BCM International, waives their traditional 12% administrative fee, meaning your donation will go even further than usual! Note that these donations will only count if they are made on the day of the event, so mark your calendars if you are interested in participating.
We want to thank you all for your generosity this past year. Your support has allowed us to make it through some of the darker days of COVID and we are extremely excited to be back to a full 5 weeks of summer camp this year. Stay tuned for more photos, videos, and information!
Make A Reach Day Donation! (April 30th only)
Full Fund After School Program
Our new After School Program will push our current resources to their limit. This additional support will allow us to provide education, spiritual support, meals, and family ministry to our local community. 
Renovation: Cabin Facelift & Repair
Our state-of-the-art MEBH cabin complex lost its competitive edge somewhere around 1995. This year we will be replacing the flooring and making long-needed repairs to the buildings.
New Community Outreach Events
We are planning two major community events this year – free ministry outreach programs that help to share Streamside's mission in the Stroudsburg area. We are planning a Fall and Christmas event, more info coming!