Traber Chapel
Large, multi-purpose meeting room seating up to 400. Large stage area with backstage space. Also has lower portable stage and baby grand piano. Video projector is ceiling mounted. 16 channel sound system. Recreation space for ping pong, foosball, 9-Square and a climbing wall. This room also shares a cafe space between it and the Carwheel Lounge.
Carwheel Lounge
On the opposite side of the Chapel is the Carwheel Lounge. It can be furnished with couches and/or chairs. Includes gas fireplace and large windows with view of mountain. Capable of seating 75. Video projector and screen. 6 channel sound system and upright piano. This room also shares a cafe space between it and the Traber Chapel.
Heritage Hall
This meeting room is furnished with both couches and dining space including a fireplace. Capable of seating 50. Adjacent recreation space with ping pong and foosball.
White Dining Hall
Streamside is known for its generous buffet style meals and can offer a spacious, customizable, and rustic dining atmosphere. The main dining hall, the dining hall porch and Heritage Hall, together are capable of seating up to 300.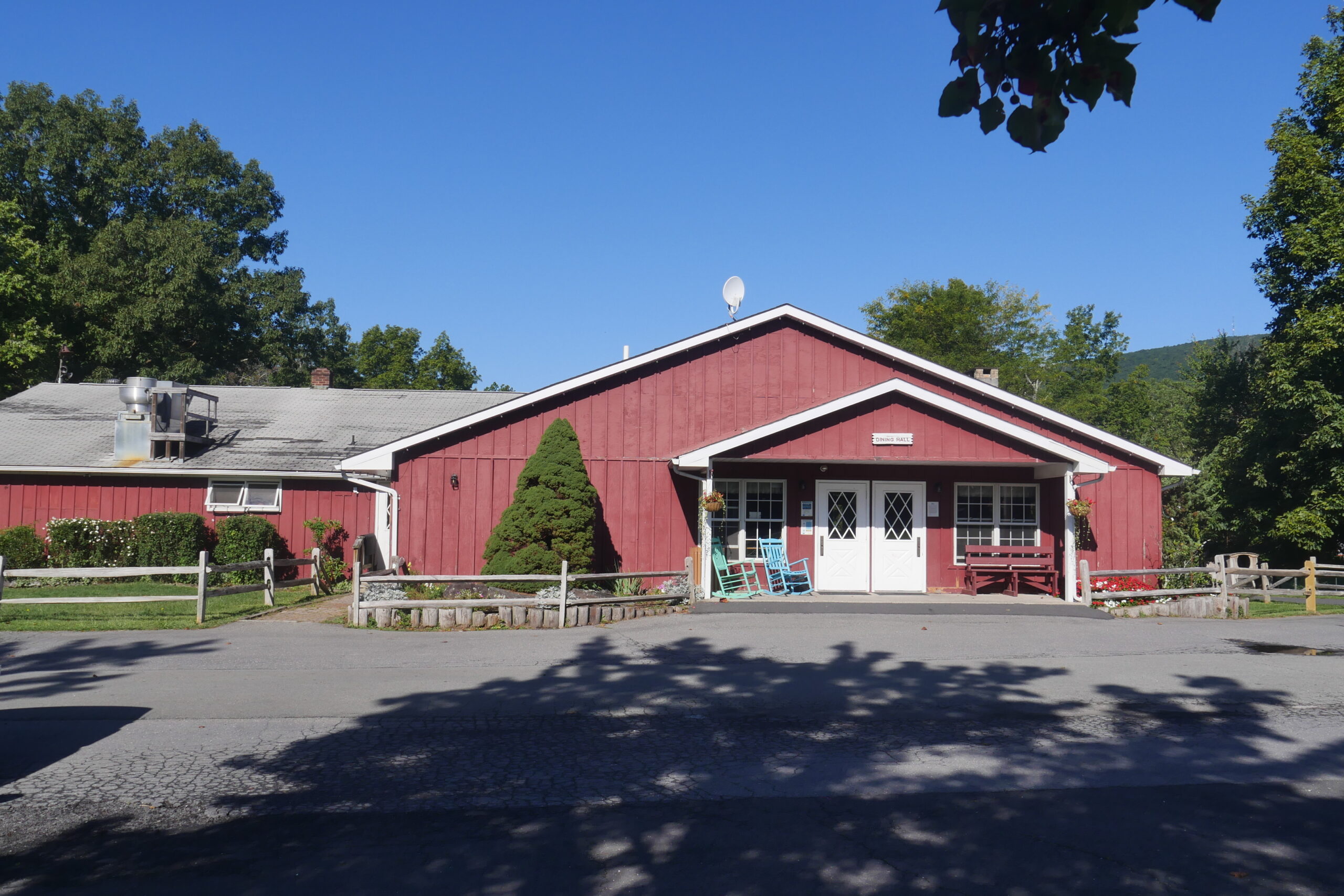 Log Cabin
Streamside's premier lodging experience, our log cabin features an authentic fireplace, fully stocked kitchen, cozy bedrooms, and an outdoor fireplace / patio for private meetings.
This cabin can house up to 12 people in its 3-bedroom, 3-bathroom layout and includes private laundry facilities.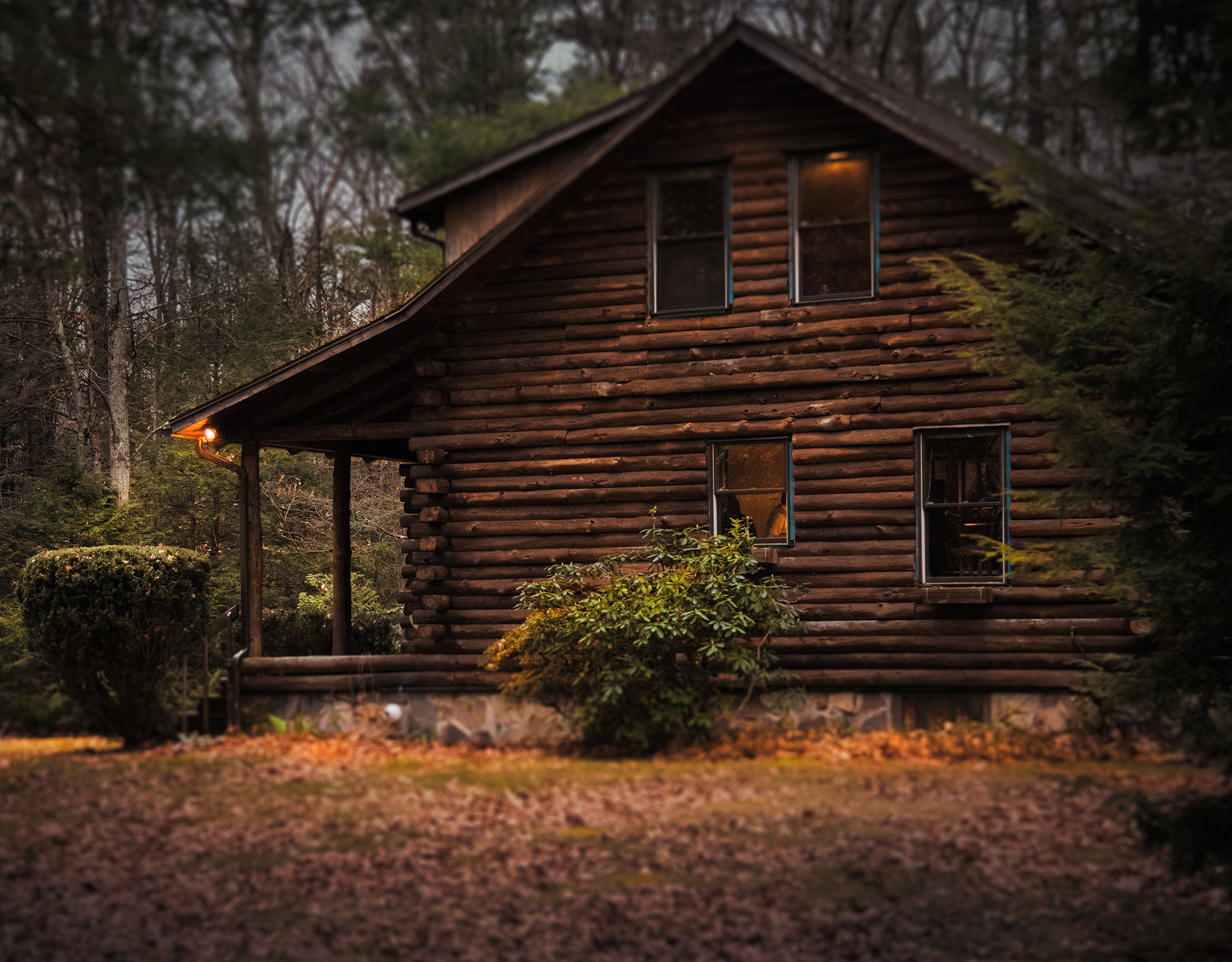 Willows Recreation Center
Willows is one building with two cabins with 10 beds, four guestrooms housing four each, and one apartment with two guestrooms, capable of housing four. In total, Willows is capable of housing up to 40.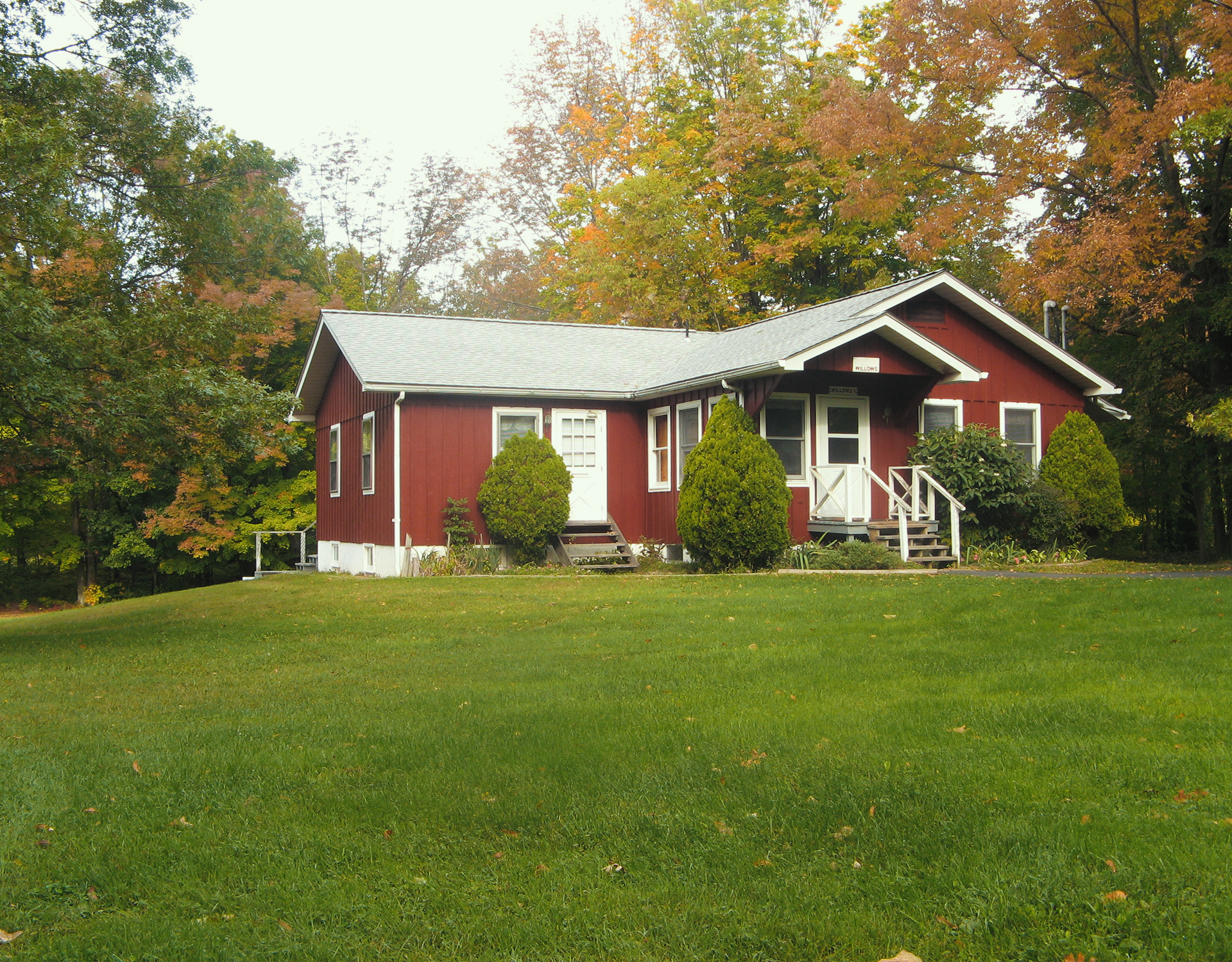 Mountain View
Our Mountain View cabin complex features six separate, private cabins, each with their own bathroom, capable of sleeping up to 70 campers.
The Snack Shop (open seasonally) is conveniently located adjacent to our Mountain View complex, with additional access to two outdoor meeting spaces, recreational field, boating pond, and outdoor pool.
Oaks & Birches
Newly renovated, our Oaks & Birches cabins are split into two rooms per building (each with its own bathroom), capable of sleeping up to 64 campers.
These cabins are located on the backside of our Challenge Course, with a serene, secluded atmosphere and access to our outdoor Walk About private meeting area.
Maples, Elms, Beeches, & Hickory
Our MEBH village consists of four individual, private cabins – Maples, Elms, Beeches, and Hickory. These cabins can house up to 50 campers in total.
MEBH is adjacent to our soccer field and playground and features its own parking lot, quick access to Traber Chapel, and outdoor seating for private meetings.
Like What You See?
Booking a retreat with Streamside is quick and easy - check out our Retreats page for more info!
Book Your Retreat