80 Years of Dedication
For over 80 years we have shared the Gospel with the most vulnerable and under-served children in our community. Historically, we have done this through our seasonal Christian camping experiences and leadership development programs.
Here are a few of our core goals:
Share the Gospel of Jesus Christ with children who have not heard it yet.

Provide spiritual mentorship for under-served children through hands-on discipleship programs.

Mentor the next generation of spiritual leaders.

Be a light of hope for our community, especially those who are vulnerable or under-served.
Our commitment to these goals have never waivered, and we are excited to renew our vision and begin providing critical services to our local community. We aim to provide encouragement to Stroudsburg residents in need through the hope that is found in Jesus Christ.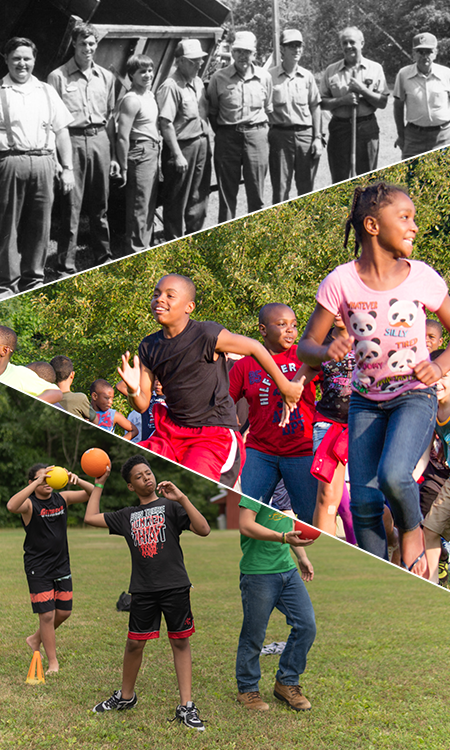 Christian Camping
Our seasonal camps saturate our kids in the gospel while providing a fun and exciting outdoor experience.
Youth Discipleship
Our Arise & Rooted programs provide comprehensive Biblical discipleship to promising young leaders. 
Church Building
We facilitate the spiritual health and development of churches through Biblical conferences and retreats. 
Streamside's Community Impact
Each year we send over 600 children and their families through our various seasonal camps. Most of these children have come from Philadelphia and New York City, providing, in many cases, a dramatic environmental shift. This has given us the opportunity to connect with our kids in a meaningful and low-stress way, with many of them coming back year-over-year.
Beginning in 2021, Streamside has re-committed its mission statement to focus on the local community present in Monroe County, PA. This, so far, has taken the form of local retreat weekends.