Be A Part of Something Bigger
Here are some opportunities to serve with us!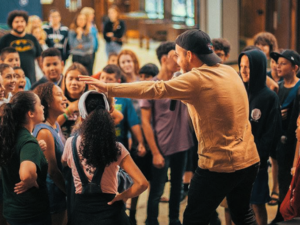 Summer Staff
Joining our summer team is an unforgettable camping experience! Whether you serve for all five weeks, or just pop in for a few, you will leave with a deep sense of accomplishment and fulfilment.
Our summer team includes counselors, programming, ministry, and operations staff. If you aren't sure where you want to plug in, our staff will help you during your application process!
Summer '23 applications are live now!
WINTER BLAST '23
Winter might feel cold, but we can all huddle up around a cozy campfire for a weekend at Streamside. We are looking for volunteers for our Winter Blast weekend and you could be the perfect fit for us.
You could be staying in a cabin with campers and even within a short time, be able to share the gospel while having a blast with all our activities. Don't forget we have an awesome snow hill that'll be ready for you to speed down.
Prayerfully consider joining us for this year's Winter Blast.
Winter Blast '23 is now live!